IIHF Rejects Belarus' Appeal Against Disallowing To Participate In Tournaments
10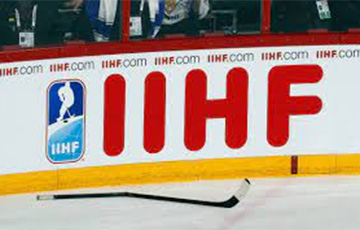 The appeal filed by the Russians has also been rejected.
The independent IIHF Disciplinary Board has rejected the appeals submitted by the Russian and Belarusian Ice Hockey Federations against the IIHF Council decision to disallow the participation of Russian and Belarusian national teams from IIHF competitions. This is stated in a note published by the IIHF official website.
"We welcome the decision of the independent IIHF Disciplinary Board, which supports the IIHF Council's decision to disallow the participation of the Russian and Belarusian teams and to withdraw the two World Championship program events that were scheduled to take place in Russia next season," said IIHF President Luc Tardif.
This refers to the IIHF Council's decision to withdraw the 2023 IIHF World Junior Championship and the 2023 IIHF Ice Hockey World Championship hosting rights from Russia.
According to the sports official, the decision was taken due to "legitimate concerns for the safety and freedom of movement of players, fans, spectators and the media."
"It would have been an unacceptable safety risk to either host the WM20 and WM in Russia, or to have the Russian and Belarusian teams currently participating in IIHF competitions," Tardif summed up.
It is also stated in the press release that this decision is final within the IIHF. It can be appealed to the Court of Arbitration for Sport (CAS).
Important to note, on May 27, due to the war in Ukraine, the national teams of Belarus and Russia were banned from participating in the 2023 World Cup. The teams also missed this year's World Cup due to sanctions.