Zelenskiy Announces Provocations By Lukashenka's Regime
10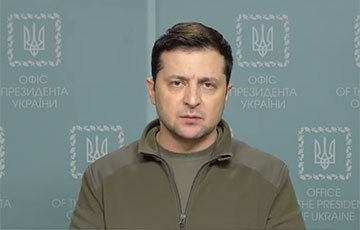 Kyiv is getting ready for any developments.
Ukrainian President Volodymyr Zelenskiy comments on the threat of an attack by Belarus on Ukraine. The Ukrainian president hopes it will not happen.
The politician stated it during his online address at the 26th annual government roundtable of The Economist, Channel 24.
Zelenskiy stresses a lot of missiles of different calibers had come from the territory of Belarus. It caused suffering to the Ukrainian people:
- We understand that this is not the decision of the Belarusian people. They need to do everything not to get involved in this war. But there should also be responsibility; we can't be silent and say it wasn't us. I think it's unfair,
There are already provocations from the Lukashenka regime. That's why Ukraine is preparing for any developments.