Combat Drone Of Border Guards Eliminated Four Occupiers And Their Fighting Vehicle In Kharkiv Region
3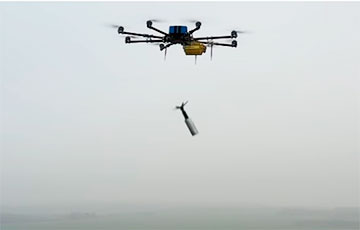 The invaders tried in vain to hide in the woods.
Yesterday, the border guards of the combined detachment as part of the defense forces of Ukraine struck at the position of the invaders, using a combat drone in the Kharkiv region.
According to Censor.net, the border guards destroyed at least four invaders and their combat vehicle with a precise drop of ammunition.