Czech Volunteers Hit Two Russian Tanks And Two APVs Putting Occupiers To Flight
4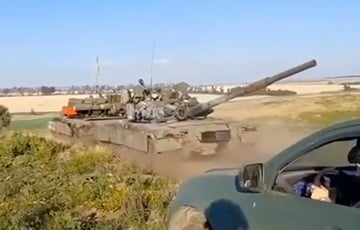 The battle took place in the Izyum district.
In the Kharkiv region, volunteers from the Czech Republic, who are fighting on the side of the Armed Forces of Ukraine, powerfully hit the occupiers and took their vehicles. The Russian military was so frightened that they decided to flee. The Obozrevatel Telegram channel reported it.
Czech volunteers hit two Russian BTR-82A and two T-80BV tanks.
The battle took place near the village of Karnaukhivka, Izyum district, Kharkiv region. The volunteers installed Ukrainian flags on captured vehicles and began preparations for transportation.
Now the captured vehicles will be used for the liberation of Ukraine.