New US Weapons Will Kill All Russian Drones
7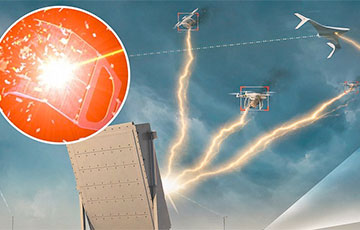 What is known about the project.
The US is testing a new super-powerful weapon that uses microwave technology to counter enemy electronics and is capable of destroying drones.
The Express news publisher reported this.
The microwave rocket, also known as HiJENKS (High-Powered Joint Electromagnetic Non-Kinetic Strike Weapon), is being tested at the China Lake Air Force Base.
The new development is the successor of the US Air Force Research Laboratory's project to create a CHAMP microwave rocket, the tests of which were completed ten years ago.
It is noted that the HiJENKS rocket used new technologies that made it possible to reduce ammunition and thereby increase the number of rocket carriers. It is known that promising systems can destroy drones with focused electromagnetic pulses.
Jeffry Heggemeier, chief of AFRL's high-power electromagnetics division, said no dedicated carrier has yet been assigned to the rocket, but the smaller system means it can be integrated into a wide range of carriers.
"We will start looking at additional service-specific applications after we run this test that demonstrates the technology," he said.
It is worth noting that the company is also developing a more advanced version of the Tactical High Power Operational Responder (THOR), which uses HPM technology to disable swarms of drones that pose a threat to military bases.