He Has Little Time: Ukrainian Defence Intelligence Reveals Putin's Diagnosis
16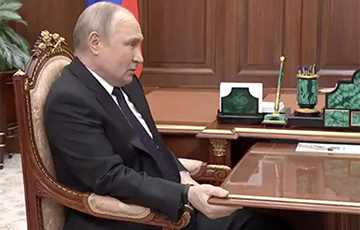 The Kremlin's leader is saddled with several serious illnesses at once.
Russian President Vladimir Putin is suffering from serious illnesses, despite this he will be able to live for several more years, according to Kyrylo Budanov, the head of the Defence Intelligence of the Ukrainian Defence Ministry.
He stressed in an interview with Ukrayinska Pravda, that the head of the Russian Federation was diagnosed with an oncological disease.
"Yes, we fully confirm this information (that Putin has cancer - ed.). He has several serious illnesses, one of which is cancer. But there is no hope that Putin will die tomorrow. He has at least a few more years. Whether we like it or not, it's true," says the head of the Ukrainian Defence Intelligence.
Earlier, candidate of psychological sciences Elena Rykhalskaya said that Russian President Vladimir Putin has symptoms of schizophrenia.