Kamikaze Drone Attacked Occupiers During Alcoholic Party: Tank And Two Crews Destroyed
17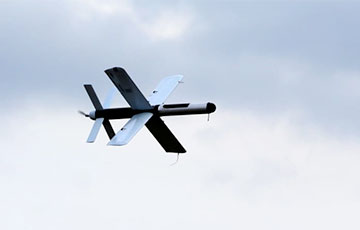 A spectacular video from the Ukrainian Special Forces.
SOF operators have recently used a kamikaze drone to destroy a Russian tank with the enemy's manpower. The occupiers had a party and were drinking alcohol, but the Ukrainian defenders spoiled their "celebration".
"According to our soldiers, the Russian occupants were peacefully drinking alcohol at one of the positions, sitting on the armour of their tank. However, the usual Russian occupation was suddenly interrupted by an unexpected air attack. A modern kamikaze drone equipped with powerful explosives flew straight into the tank, inflicting irreparable losses on the enemy," noted the SOF.
The entire process of destroying the enemy was filmed by a camera mounted on the killing drone. The video was first shown to the public, but the SOF noted that the combat use of kamikaze UAVs is an established practice of the Ukrainian army during the war with the Russian invaders.
"This is a good example of how assistance from foreign partners coupled with the training and professionalism of our soldiers yields positive results at the front," the statement said.
The SOF also clarified that the drone destroyed two occupant crews.