KGB Detains Director Of Belarusians And The Market Newspaper
6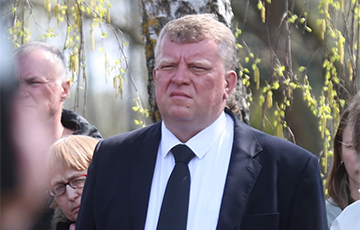 The accountant of the publication was also detained.
Today the KGB detained Kanstantsin Zalatykh, director of the Belarusians and the Market newspaper. Yulia Kakhno, the accountant of the publication, was also detained. There has been no communication with the newspaper's editor-in-chief Andrei Aleksandrovich either, Euroradio reports.
Kanstantsin Zalatykh is charged with Article 130 of the Criminal Code of Belarus — "incitement of national hatred", his wife says. His laptop and communications equipment were seized from him. About an hour ago, the director of Belarusians and the Market, accompanied by three investigators, went to the newspaper's editorial office.