US Deputy Assistant Secretary Of State: Lukashenka Is Russia's Accomplice In War
14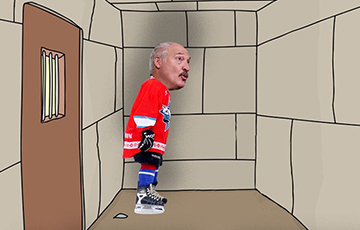 Washington's demands remain the same.
In the United States, Aliaksandr Lukashenka is perceived as Russia's accomplice in the war with Ukraine. This was stated in an interview with Radio Liberty by Deputy Assistant Secretary of State Robin Dunnigan. She is responsible for diplomacy in Eastern and Central Europe.
"Lukashenka is really an accomplice in this war. He allowed using Belarus as a territory from which a war was being waged against Ukraine. We imposed sanctions against Belarus for this, we told the Belarusian authorities that we would do this if they allow the war to be waged from the territory of Belarus. They allowed it, and we imposed sanctions," said Robin Dunnigan.
At the same time, the perception of Lukashenka did not change even after the Russian troops began to withdraw from Belarus, and the missile strikes from the territory of the Republic of Belarus ceased.
Dunnigan was also asked about the prospect of recognizing Belarus as a country under Russian occupation. She did not speculate on the subject, only noting that the legal aspects of providing such definitions "may have many different implications in the future".
Robin Dunnigan also noted that the US has not forgotten about the Belarusian issue itself. They remember the political prisoners and the repressions against dissidents, committed by the authorities. According to her, "we are still imposing sanctions against the Belarusian authorities for political prisoners, the suppression of democracy and so on. We have not forgotten about this, and will never forget."
A dialogue between the United States and Belarus is now possible, if so, only on certain conditions: the release of all political prisoners, new fair elections and an end to repressions against civil society.