Putin Working Out Plan To Replace Lukashenka
30
LEONID NEVZLIN
24.11.2022, 23:18

69,042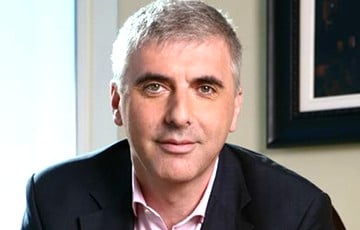 The need to replace the dictator is caused by the deterioration of his physical and psychological health.
According to sources close to the Kremlin, Vladimir Putin is currently working on a plan to replace Belarusian dictator Aliaksandr Lukashenka with another figure loyal to Russia. The need to replace Lukashenko as president of the republic is connected with his deteriorating physical and psychological health. Two figures are considered among the most likely candidates for the post of president of Belarus: Russian-born Aleksandr Volfovich, State Secretary of the Security Council of Belarus, and Stanislau Zas, Secretary General of the Collective Security Treaty Organization (CSTO) and former State Secretary of the Belarusian Security Council, who will step down as head of the CSTO in early 2023.
It is obvious that experienced Lukashenka feels the ground is falling away underneath. Even literally - everyone just saw him going strangely down the aeroplane ramp in Yerevan. The confirmation of his hysteria is today's direct threat to Ukraine. He called on Ukraine to "stop" and said that if it does not, it will be "totally destroyed". What else will you do to sit on the throne, trying to hold on, clinging, having been in power for 28 years...
Лукашенко прилетел в Ереван на саммит ОДКБ.

Диктатор с трудом передвигает ноги. pic.twitter.com/5ib3ivNhKR

— Сharter97.org (@charter_97) November 23, 2022
Leonid Nevzlin, Telegram