The Lukashists Were Afraid of a Toy Gun
13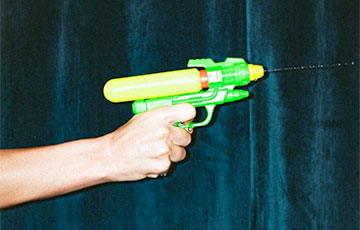 A surrealistic story from Mogilev.
Vladimir Kravchenko, the Director of the Mogilev Human Rights Center, was searched by the officers of the State Control Committee on January 25, Vesna reports.
Vladimir Kravchenko was taken for interrogation to the Department of Financial Investigations of the State Control Committee of the Mogilev region at about 11 AM. Then the officers of the financial police brought him home, where they conducted the search.
The DFI officers confiscated booklets and an old toy pistol of the human rights activist's son. Kravchenko explained to them that the gun was a toy and showed that it was loaded with plastic bullets. Human rights activists reported that the special service agents, who conducted the search, put the toy on the table, overlaid it with the found booklets and began taking pictures.
Vladimir Kravchenko himself was not detained.