American Official: Moment That Will Decide Lukashenka's Fate Comes
15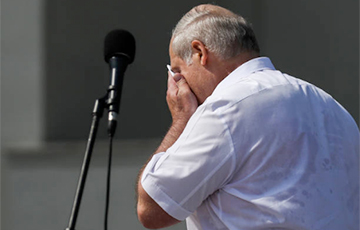 Moscow has sent more troops to Belarus than necessary for standard exercises.
The arrival of Russian troops in Belarus raises concerns because they could be used to attack Ukraine, Reuters reported, citing a statement by a senior US State Department official. The exercise in Belarus gives Russia an opportunity to attack the neighbouring country, Washington believes.
According to the State Department official, Moscow has sent more troops to Belarus than could be expected within the framework of standard exercises.
It's a "decisive moment" for Aliaksandr Lukashenka, Reuters quoted the official as saying, and he must make up his mind about the future of his country's sovereignty.
The threat of a new Russian invasion of Ukraine was raised by Western intelligence in November, after Moscow gathered huge forces on the borders with Ukraine. Today it continues to move additional units from the Far East.
There have been more than one precedent in history when troops have been concentrated for an attack under the guise of exercises.
The concentration of troops in the south of Belarus, where the exercise is to take place, will constrain some of the Ukrainian forces, even if there is no strike from Belarus and Russian troops will only attack from the east and south.
The Belarusian army today is functionally and ideologically an appendage to the Russian army, and the Belarusian regime is totally dependent on Moscow financially and is kept alive by oil and gas subsidies and cash loans from Russia.
The Belarusian Defense Ministry said the purpose of the exercise was to assess the readiness of the forces of the so-called "Union State" to defend the borders.
Specifically, 12 Russian Su-35 fighter jets and S-400 anti-missile systems are deployed in Belarus among others.
It is announced that the first part of the exercise will be held until February 9, and the second part - from February 10 to 20.
Residents of the southern regions of Belarus report the presence of Russian military and equipment near various settlements. There are also reports on the relocation of Russian military equipment along the Moscow-Minsk-Brest railway. Dozens of photos and posts about it have appeared in social networks and telegram channels.