Lukashenka's Border Guards Fired At Two Belarusians Traveling To Ukraine
27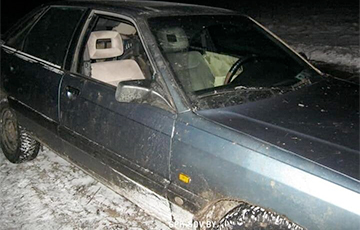 The incident happened tonight.
At night, border guards with the use of weapons detained two violators, the State Border Committee reports.
On the night of January 18, in the border strip near the border with Ukraine, the Belarusian border patrol recorded an Audi car that was driving in the direction of the state border beyond roads, the State Border Committee reports.
The Committee said that the driver was given a stop sign, but he ignored it, and when trying to escape, he knocked down a border guard.
"In order to prevent illegal actions, the border detachment used service weapons - warning shots were fired into the air and at the wheels of the car. The violators tried to escape, but were detained. They were citizens of Belarus," the Committee said in a statement.
Operative measures are currently underway to clarify all the circumstances. The border guard was rendered medical aid in the hospital.