Authorities Suspended Deliveries Of Important Cargo To JSC Homselmash And BelAZ
4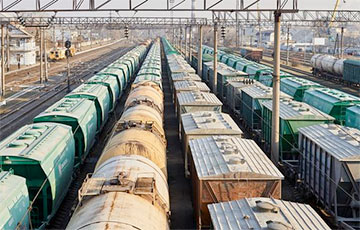 Another shot in one's own foot.
The regime has decided to cancel domestic shipments that were going through the railroad to its own enterprises due to "additional cargo volumes that are related to national security issues," reports the Basta telegram channel.
Joint Stock Companies Homselmash and BELAZ got the short end of the stick.
"So it turns out that the dictator is a priority issue of national security to transport 100 rusty tanks from Russia, while the development of own production, creating jobs in factories and enterprises, maintaining the domestic economy is a second-rate issue?!" the Belarusians wonder.