Athlete Nadzeya Astapchuk 'Outguns' Minister Of Sports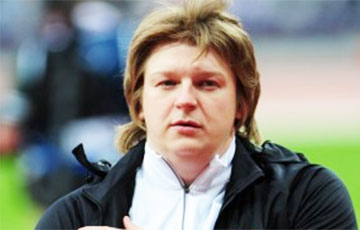 Lukashenka's sport resembles a rotten cowshed with a painted fence.
Belarusian athlete Nadzeya Astapchuk harshly commented on the interview of the Minister of Sports Siarhei Kavalchuk.
"I watched the "great analytics and reflections" by "comrade" Kavalchuk. I had to spend 47 minutes of my life and add +1 to the view counter on the propaganda channel on YouTube.
I love this, if only, if only ... The main thing is his "new assessment of performance", look how bad the neighbor is, you see how the shed leaned over there, and even though ours is rotten, look how beautifully we painted the fence! I put as much as "3 with a minus" for the performance - I shall translate from "ministerial" language to human, 3 with a minus is 2. And 2 is bad. So they performed poorly ...
But the most key expression from him is "Well, it happened, how it happened." As in that cartoon, it will do even so - the whole essence of the current system in the Belarusian sport. The main thing is not medals and people, but the opportunity to report to the master and remain in the warm chair for a couple of years.
Further, it is necessary to tell about the great potential of the team for the future. However, he apparently forgot to say where it will come from and why it will happen. A distinctive feature of our sports officials is not to admit our weakness, our mistakes and incompetence, but to start selling that we are "oh wow" now, but in three years we will knock them all down!
There is really one problem here, in sports it is stupid and dumb to plan medals in three years. It could end with an injury and goodbye tomorrow. But how beautiful it sounds in the media and in the offices above. The main thing is to instill a fairy tale in the head, and what will happen in 3 years is no longer important. Right now, the main question is to divert attention from the current failure," wrote Nadzeya Astapchuk.