Another Water Trouble In Minsk
3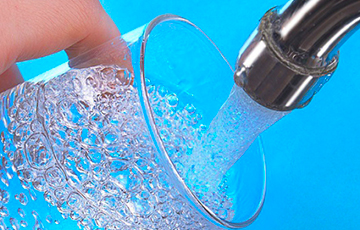 Its quality is jeopardized.
Another accident happened on September 21 in Minsk, as a result of which the residents of the Zialiony Luh microdistrict had problems with water supply and electricity.
According to the Telegram channel ZhKKh-23%, electricity, water supply and fixed Internet disappeared in Zialiony Luh. Because of this, some shops were also forced to close.
Minskvodokanal reported that due to the power outage in Minsk Cable Networks at 10.20 am, the pumping equipment of the 2nd lift pumping stations "Barauliany" and the district step-up pumping station "Nikrasava" temporarily suspended their work.
"In this regard, there are interruptions in water supply in the Zialiony Luh microdistrict, the quarter of Niakrasau, Biada, Surhanau, Hamarnik, Mirashnichenka, Kaltsou, Siadykh, Kalinouski Streets, and Lahoiski Tract," BelTA quotes Minskvodokanal.
If the electricity has already been connected, they promised to provide hot water by 6 pm.
Minskvodokanal also warned of a possible deterioration in the quality of water supply.