Debts Of "Flagships" In Belarus Exceeded 95 Billion Rubles
3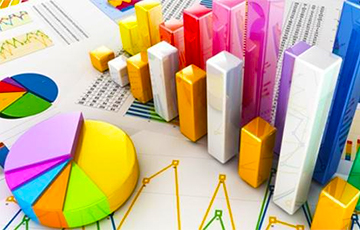 What does the situation look like region-wise?
Large and medium-sized enterprises of the real sector have reported on the level of accumulated debts. In the case of loans, this is the amount with nine zeros, writes banki24.by.
Information on the state of debt on loans and credits is published with a delay relatively to the production figures of the business. Therefore, in September, the most recent data are dated August 1.
By August 1, 2021, the debt of the flagship companies of Belarus amounted to 95.2 billion BYN. The historical maximum of debt was registered on November 1, 2020 and was equal to 97.5 billion BYN.
Some reduction in companies' liabilities is associated with the strengthening of the Belarusian ruble. The fact is that a significant share of loans and credits of Belarusian enterprises is not nominated in rubles, but in foreign currency.
If the Belarusian ruble weakens, the amount of debt in terms of BYN grows proportionally. In terms of territory, the biggest debts have been accumulated by enterprises in Minsk - 21.7 billion BYN.
The flagship companies of Hrodna region are slightly behind the capital - 20.5 billion BYN. A nuclear power plant is being built on the territory of Hrodna region with the money from the Russian loan. According to the schedule, repayments on the body of the loan will begin in spring 2023.
In other regions credit and loan commitments on the reporting date were as follows: Brest region - 5.2 billion BYN, Vitsebsk region - 8.8 billion BYN, Homel region - 15.4 billion BYN, Minsk region - 16.3 billion BYN, Mahiliou region - 7.3 billion BYN. Debts grew most rapidly in Vitsebsk region - by 12.1% on January 1.
The last place of Brest region in terms of liabilities is connected to that this region was less affected by the so-called complex modernization. As you know, modernization has been carried out mainly with borrowed money.
More than two-thirds of liabilities on credits and loans are concentrated by the flagships of industry. As of August 1 their debts reached 65.7 billion BYN. Since the beginning of the year they have increased by 23.9%. Compare: for all of 2020, the debt of industrialists increased by 21.1%; for 2019, it increased by 3%. Within the industry, debts on loans and credits are distributed as follows: mining flagships - 3.1 billion BYN, processing flagships - 45.4 billion BYN, energy - 17.1 billion BYN.
A large amount of liabilities in the energy sector is associated with the financing of the construction of the nuclear power plant. Debts in agriculture amounted to 6.3 billion BYN, in construction - 1.7 billion BYN, in wholesale trade - 3 billion BYN, in retail - 4.1 billion BYN, in transport - 3.6 billion BYN, in information and communication - 1.9 billion BYN, in finance and insurance - 3.1 billion BYN.