Lida And Barauliany Came Out To Rally In Support Of Strike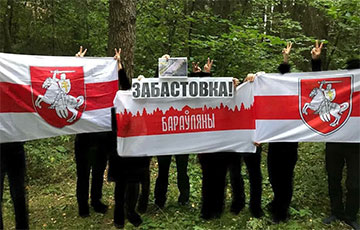 The workers are determined.
Activists from Lida, Barauliany and workers of the Spetsstroi Trust No. 15 have come out to rallies in support of the strike and said:
"The strike is the most bloodless way to show the junta that we will no longer put up with the lawlessness and violence that have overtaken our country.
Join us!"
The photo was published by the "Basta!" telegram channel.