Molten Metal Ejected At Polesyeelektromash In Luninets
2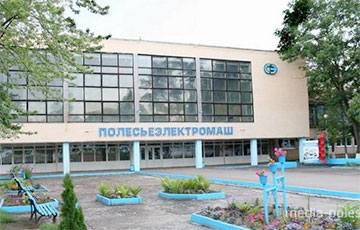 Two people were injured.
Molten metal was ejected in Luninets on September 19, Media-Polesie reports.
As a result of the incident, two people were injured. They were taken to the Luninets regional hospital with thermal burns.
Heorhi Mardukhai, deputy director of Polesyeelektromash on ideology, has confirmed the fact of the accident, and injuries of two workers.
The regional department of the Ministry of Emergency Situations reported that there was no burning, the units of the Ministry of Emergency Situations were not involved.
Investigators are conducting a check upon the fact of the injury.
"According to preliminary information, in the afternoon of September 19, during the work on the remelting of scrap metal in the iron casting shop at one of the enterprises in Luninets, a red-hot metal was ejected from the neck of the furnace. As a result, two workers (40 and 50 years old) received burns of varying severity from particles of hot metal and clothing fire," the Investigative Committee said.
A similar release of molten metal already occurred at the plant in 2017. Then, at the non-ferrous casting section, when loading aluminum scrap into the furnace, metal was also ejected, and the smelter received severe thermal burns.