Will New Sanctions Package Deliver Crushing Blow To Belarusian Banks?
22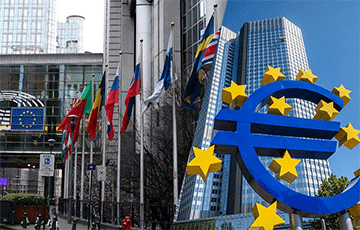 Its effect could surpass the disconnection from SWIFT. 
As Nasha Niva has learned, the idea of imposing draconian sanctions against five banks (Belarusbank, Dabrabyt, Belinvestbank, Belahraprombank and Development Bank) is now being discussed at numerous international consultations on the Belarusian issue as a response to the refusal of Lukashenka to negotiate with the society, the continuing torture and repression, as well as the organization of the migration crisis in the neighboring countries. The words "woodworking industry" and "Beltselecom" are also heard.
The packages are unlikely to be adopted before the end of October. Sources note that U.S. and European sanctions against Belarus are now tending to be synchronized, and they may be adopted simultaneously and equally.
As for the banks, the exact list of prohibited operations is still unknown. However, it is noted that the effect of restrictions exceeds the effect of the disconnection from SWIFT, which could mean a complete ban on cooperation.
At the moment, there are European sanctions against Belarusbank, Belahraprombank and Belinvestbank, which do not ban cooperation completely, but restrict access to the European capital market and the financing of public projects.
They have already had a rather painful effect on the work of at least Belarusbank, which, for example, is unable to refinance a large project to develop the Nezhyn potash field, because the Chinese side refuses to transfer the rest of the funds.
The Western correspondents are also winding down cooperation, forcing the three big banks to look for other options to transfer foreign currency payments. But this happened after the Americans included the financial sector of Belarus as a possible target of sanctions in their document defining the possible directions of the bans.
You can see how the American sanctions work by the example of Absalutbank - it cannot work with the dollar and the main payment systems, including the cards.
If we imagine that the same thing will happen to the three major banks, which service and lend to state exporters and loss-making enterprises, we can realize the scale of the disaster.
The reputational effect and the subsequent withdrawal of funds of legal entities and individuals cannot be assessed, but can be foreseen. The resources of the National Bank in covering such a blow look doubtful.
The sanctions against Beltselecom, which are associated with a new system of total video control and surveillance of Internet users' traffic, are also being discussed.
In addition, sanctions are being discussed against the woodworking sector, which has become a source of foreign exchange earnings in connection with rising prices of construction materials, as well as tightening liability for transactions with oil, which are already banned, but work with the help of various schemes.