Businessman Knyrovich: White-red-white Flag Symbolizes The Unity Of Belarusians
1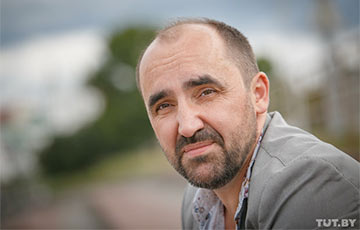 And also their endless act.
Businessman Aliaksandr Knyrovich spent four and a half years in captivity for what the authorities called corruption. He, as before, believes that he was punished for ordinary economic activities. A month ago, Knyrovich was released; now he is already abroad; he recently joined the team of the Imaguru startup hub, Belsat writes.
In 2016, Knyrovich reflected on Facebook that Belarus could choose a new flag instead of red-green and white-red-white so as not to "cling to the past."
"You know, in 2016, we were in a completely different situation," he replies. "I could afford half-joking-half-serious stuff about how different flags separate and suggest to make one flag for the sake of unification. There was a lot of very light chatter about it."
When 2020 came, the time for such journalistic ease was absolutely gone. For me today, there is no such format, no opportunity to discuss alternative flags of Belarus. This is beyond reason. The point is not in the white-red-white flag itself, but in what it symbolizes. And today it symbolizes the endless deed and the unity of a very large number of people - as well as a very great tragedy associated with deaths and blood."