Singer Kai Metov Went to Hrodna for Lukashenka's "Holiday" but Got into an Accident
69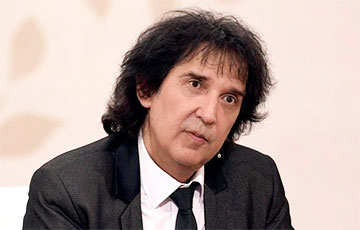 The singer is in the hospital.
Musician Kai Metov was supposed to perform yesterday at a concert dedicated to the "city day" in Hrodna. Later it was reported that the performance was canceled. The car with the singer got into an accident near Minsk, reported onliner.by with reference to the Hrodna Plus TV channel.
"The singer is alive, he is in the hospital. So far there is no other information about what happened, "the channel said on Saturday evening.
According to the singer himself, doctors have already examined him, and everything is well.
"We were driving to Hrodna, I was in the back seat. The driver lost control and the car skidded at a decent speed. Fortunately, everyone is alive and well, we were immediately provided with first aid," the RIA Novosti agency quoted the artist.
As noted on the singer's website, he was born in 1964, graduated from the Central Music School at the Moscow Conservatory in violin, and received a higher theatrical and legal education.
Metov was a member and musical director of VIA Molodost. In 1991 he recorded his first songs, and in 1993 his composition Position # 2 became a hit. Kai Metov is a laureate of the television festivals "Song of the Year", "Fifty-fifty", and an Honored Artist of Russia.