New Wave of Coronavirus in Belarus: Hospitals Are Collapsing
41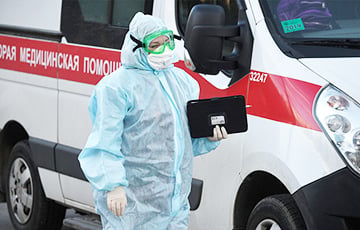 Queues, shortages of doctors, and restrictions on covid payments
In Belarus, as well as throughout the world, another wave of coronavirus began. But an even greater problem for the citizens of our country is that there is an acute shortage of doctors in hospitals. Back in the summer, the media wrote that there was a shortage of more than 10 thousand doctors in medical institutions. Now that people are forced to go to hospitals more, this has become very noticeable.
Belsat readers report a rapid increase in the number of people infected with the coronavirus and an increase in the number of victims of the pandemic. In Pinsk, for example, they began to redesign health care facilities.
"In the Pinsk central city hospital, 2/3 of beds were allocated for patients with coronavirus infection. Also, for the treatment of covid patients, the Malatkovichy infectious diseases hospital and the gynecological building of the Pinsk interdistrict maternity hospital were redesigned. Previously, patients were brought to Pinsk from Stolin. Now a hospital in this regional center has begun to work with them. They are also considering the issue of transferring the local hospital in Lahishyn for the rehabilitation of people who have had COVID-19," the readers of Belsat report.
A resident of Zhabinka in the Brest region said that people in the town are infected with coronavirus en masse:
"People stand in long lines in two small rooms for analysis. There are also fatalities. For example, a woman recently died, a mother of three children. For more than a year, they have been planning to move the patients' reception to the old therapeutic department, and only now they have begun to re-equip the rooms."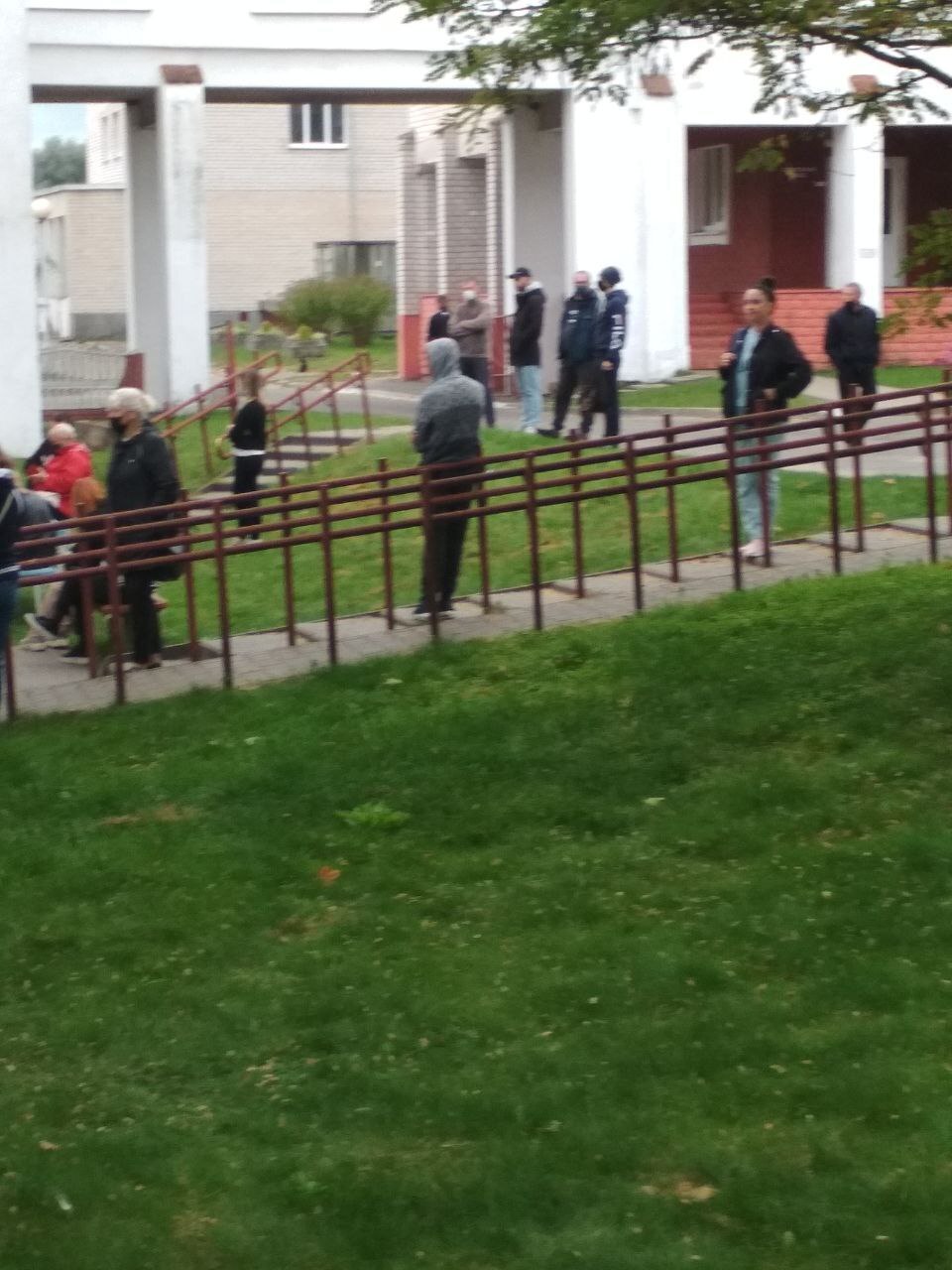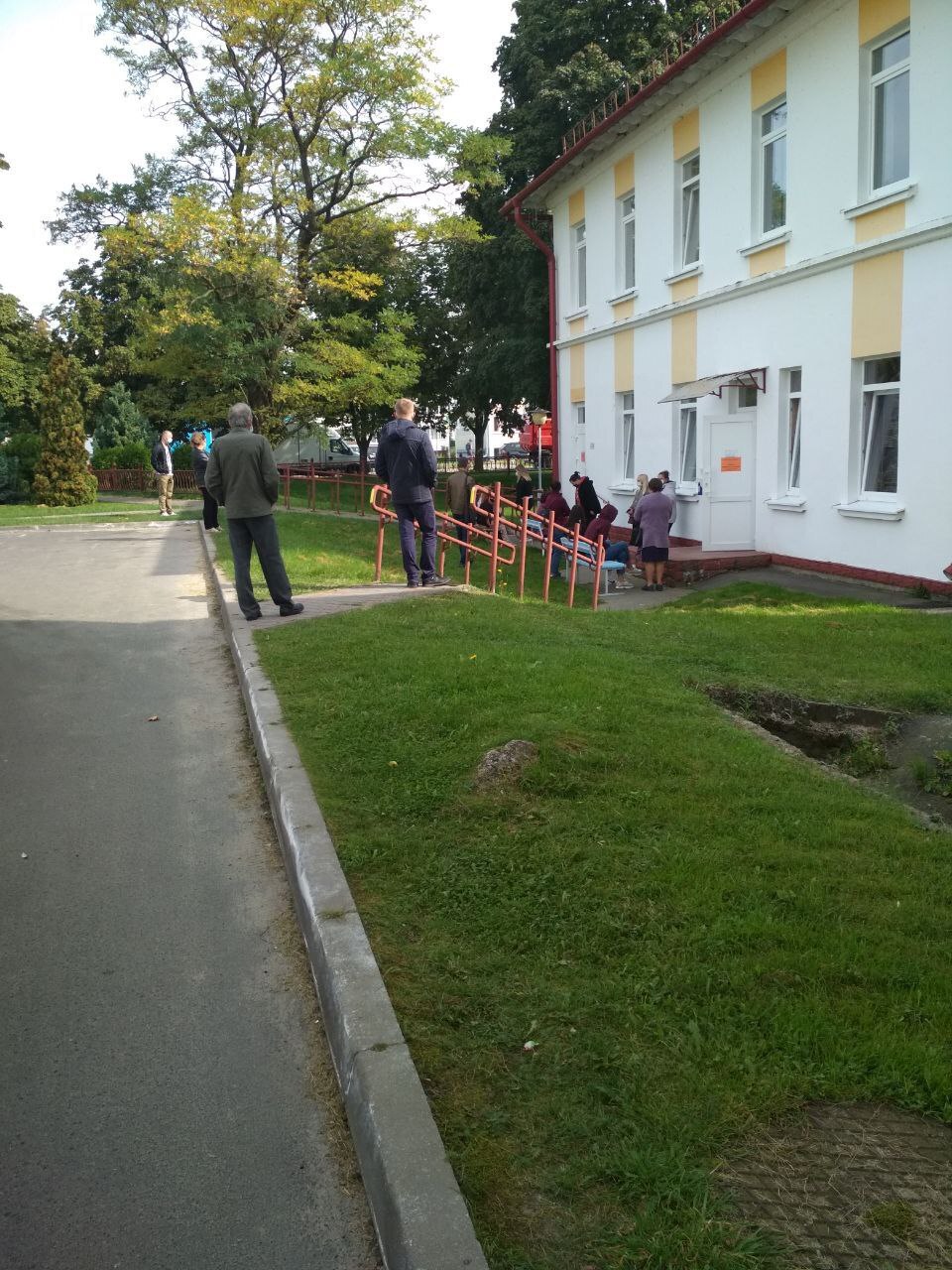 In Kirausk, where there was a strong wave of diseases last year, an increase in the number of people infected with coronavirus is also observed. Residents of Kirausk say that most of the people had already had the disease last year, and now they have begun to vaccinate en masse against the infection. Doctors recommend a Chinese vaccine, not a Russian one. According to local doctors, the Chinese vaccine is better. Local residents say that, in Babruisk, a 24-year-old woman died after being vaccinated with the Russian vaccine Sputnik V.
There are no official trust statistics
In the future, elderly people remain victims of the coronavirus. This story was told by readers:
"My dad died of coronavirus on July 27 in hospital No. 4. In the same hospital, my friend's dad also died of coronavirus. When I took the coffin with my father, and that was on August 9, the papers contained the number 148116. My friend picked up her dad on August 9, and her number was already over 150 thousand. Moreover, if COVID-19 was indicated as the cause of death in my case, then heart problems were called the cause of death of my friend's dad. But the doctors couldn't explain anything. They could not even substantiate the fact why her father was in the red zone under a ventilator.
In addition, my classmate's mother died in the same hospital in July. And, on July 28, when I was in the hospital with the papers, I ran into another acquaintance whose infection took the life of a loved one. And they also write that we do not have a lot of coronavirus victims. Altogether, allegedly, about 10 people die a day. This does not correspond to reality."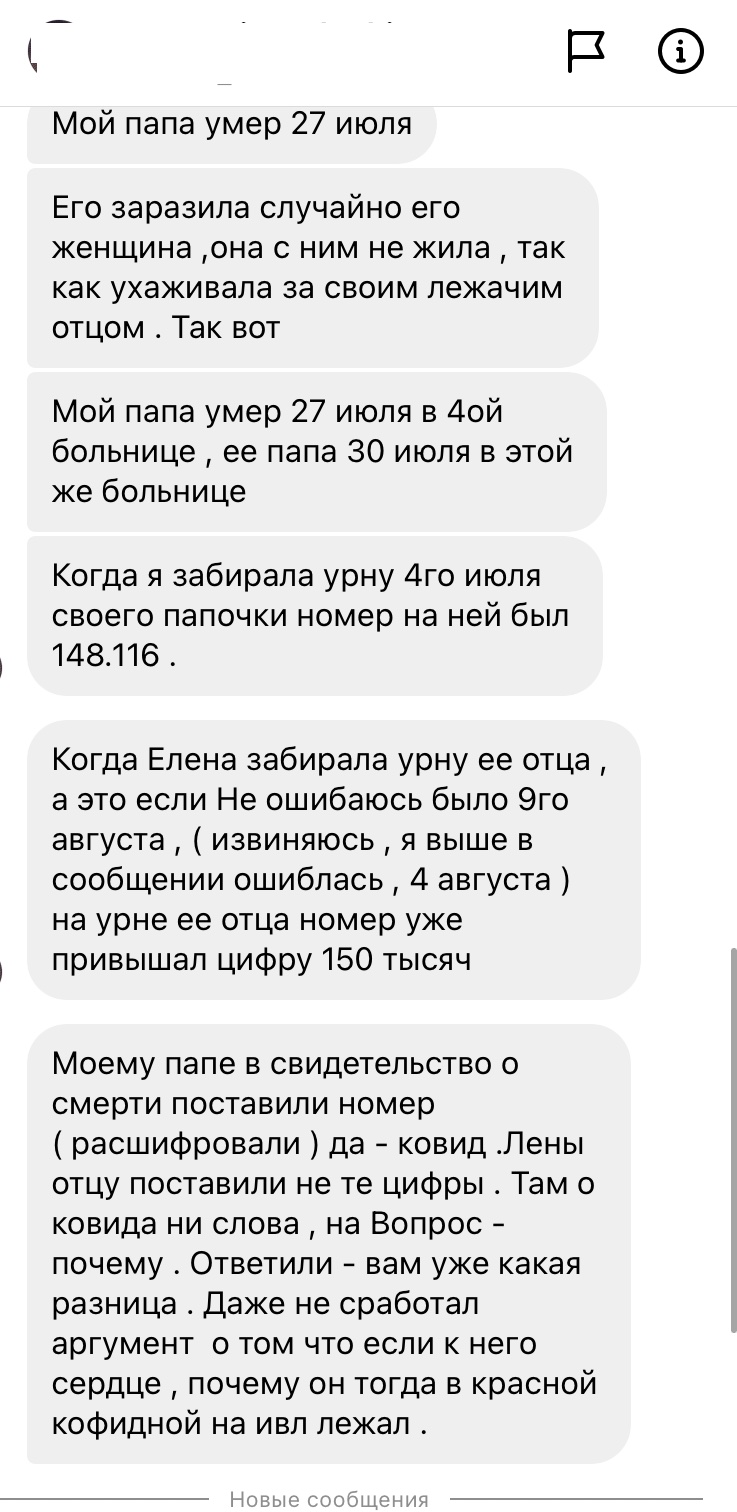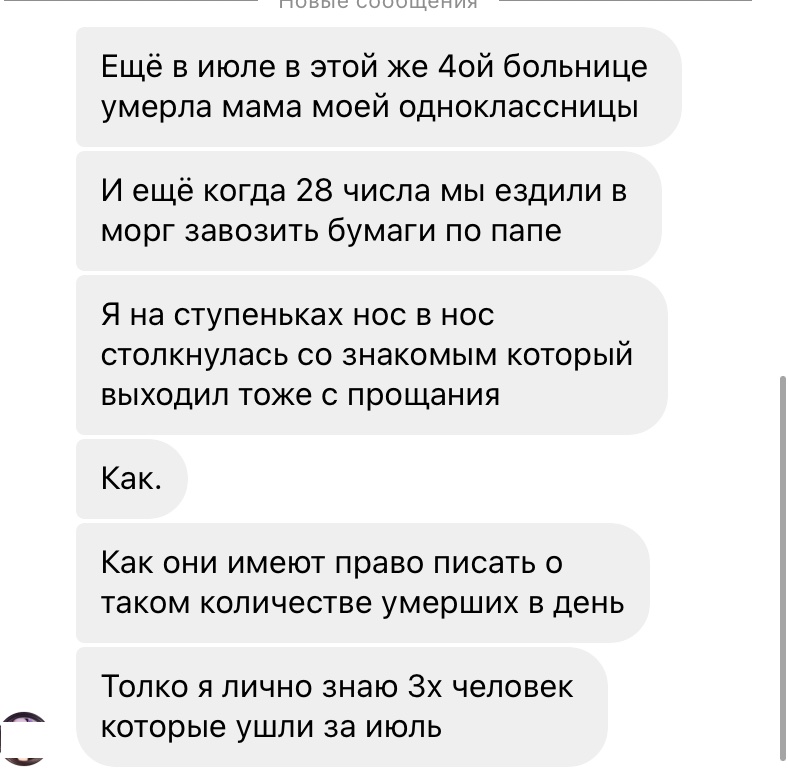 Not enough doctors
Against the background of the fact that the number of visits to hospitals has increased, people complain that there is an acute shortage of doctors. For example, a Minsk resident waited in line at the hospital for almost nine hours.
"There were more than 100 people. There are not enough doctors, they are quitting. My youngest daughter broke her arm in August. In the adult hospital, we were received by a kind, attentive doctor. She broke her arm on August 15, but we cannot remove the plaster cast since that doctor quit. And the children's hospital refused to take it off. They said the doctor who treated it should take it off. Now not only are the elderly are not needed by anyone, but also children. How to live, tell me!" a desperate resident of the capital exclaimed.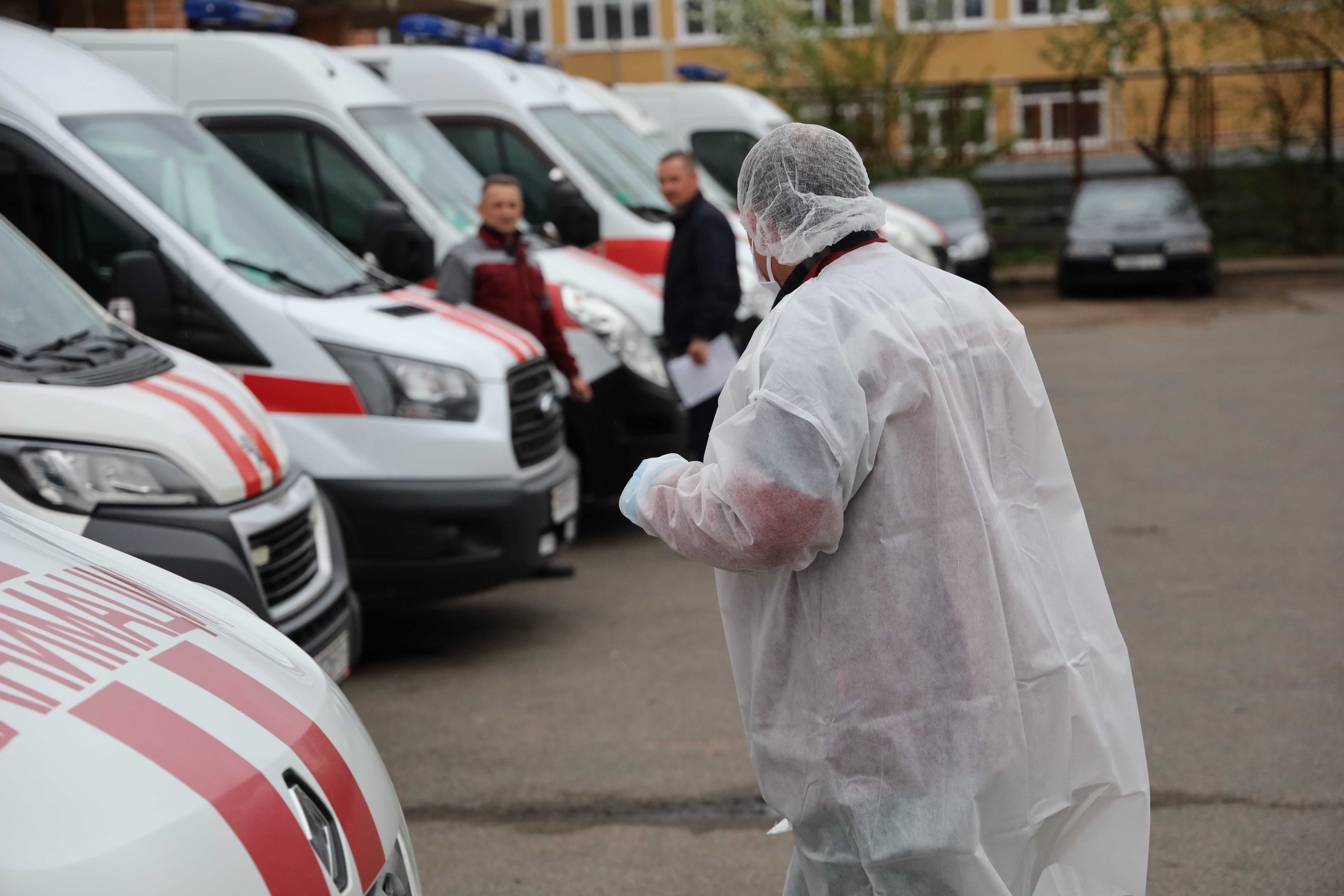 Another such example was also cited by a resident of Minsk who visited the capital's polyclinic number 10:
"The queue for an EKG for children in the morning is 10 people. It takes 10-15 minutes for one child, the office is open only from 8:00 to 12:00. And, after an hour of waiting, the doctor took the apparatus and went to the second floor since there is only one such apparatus for the entire clinic."
Doctors say the Russian vaccine does not help
The doctors are also outraged by the existing situation. They are surprised, for example, by the administration's requirement to place only people with confirmed covid in hospitals.
"So, a person will most likely die at home waiting (for 3-5 days !!!) for the result. After all, we send only those who really need medical treatment to the hospital. Thus, the statistics on diseases and mortality are artificially reduced," notes a physician from the Brest region.
The doctor, who asked not to be named, says that medics have considerably limited covid payments:
"The allowances have remained, but have been significantly reduced. For example, the month before last, I had 16 patients (I was allowed to leave that many) in contact with me. For this, they paid a supplement of 450 rubles. Last month, there were the same 16 people, but only 180 rubles were added. The monthly salary was 470 rubles, and this is with covid ones. And the month before last - 980 rubles."
At the same time, the doctor says that vaccination does not help. In hospitals, according to him, many people are in bed with two vaccination doses, they are seriously ill:
"A friend's daughter works in pharmacy, prepares vaccines. They unfreeze it there because it comes from Russia in large quantities, then they pack it here and freeze it again. The vaccine cannot be frozen again after defrosting, and we give it to people... Now there is a large number of patients, a lot goes on oxygen. I believe that nothing good will happen without quarantine."