Will Belarus Be Left without Imported Medicines?
8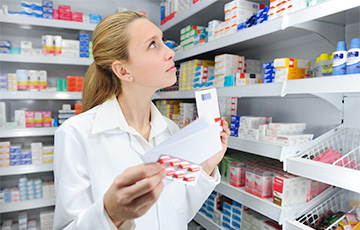 The authorities interfere with the normal operation of foreign pharmaceutical companies.
A Charter97.org reader shared information about the problems with imported medicines in Belarus:
"There is information that the Financial Investigation Department (FID) has reached the offices of foreign pharmaceutical companies. Their senseless checks can paralyze the work of companies, including those related to the supply of drugs.
It seems that the so-called "authorities" are not at all worried that this could deprive thousands of Belarusian patients of access to innovative drugs, many of whom are vitally important to these drugs.
The Belarusians have long understood that the health and lives of citizens are worthless for Lukashenka."
Let us remind you that, since this summer, Belarusians have been facing problems buying some imported medicines.