Film about the Belarusian Revolution Has Won the Prestigious Hinzpeter Awards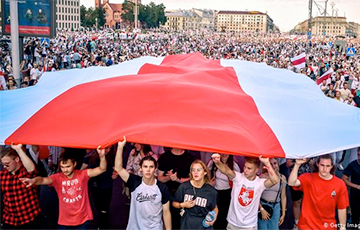 The film "Don't Be Afraid" won the top prize.
The film of the Belarusian journalist and director Mikhail Arshinski won the prestigious Hinzpeter Awards competition, the BAJ reports.
On September 1, he received the World at a Crossroads Grand Prize for the film "Don't Be Afraid." The film shows the fate of people who responded to the call of blogger Siarhei Tsikhanouski and took part in the 2020 presidential campaign.
Arshinski personally followed each stage of the campaign and filmed how the authorities prevented the collection of signatures and transfer them to election commissions, how the headquarters of alternative candidates united and traveled with them to the regions of Belarus.