Media: Workers Killed At Mine In Petrykau
14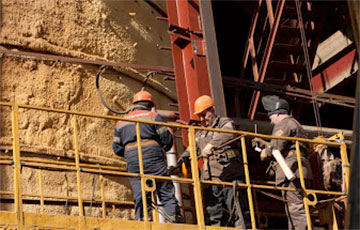 The accident occurred early in the morning.
Readers of the Charter-97% telegram channel reported the emergency at the mine in Petrykau:
"The car knocked down two workers of Shakhtaspetsstroi around 4-5 in the morning. To death."
Later, telegraph the Real Belarus telegram channel learned the details of the tragedy:
- We managed to find out the names of those killed today in Petrykau: V. Laskavets,
A. Zhurauleu, born in 1994 and 1988.
At the moment the bodies are in the mine.
They are waiting for the arrival of the Investigative Committee and the commission.