Belarusian Industry Is Drowning in Billions of Debts
6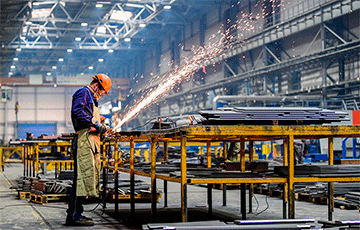 The authorities have updated information on the state of affairs in the country's industry.
The flagships of the industry continue to accumulate billions in debts.
Earlier, the website banki24.by already wrote that the June results of the industry flagships were the worst in 2021. By the beginning of the 3rd quarter, the stocks in the industry turned out to be above 5 billion BYN.
According to official estimates, industrial production in Belarus in June 2021 grew by 6.9% against the same month of 2020. This is the worst increase since the beginning of this year.
In June, in the Minsk and Vitsebsk regions, there was a decrease in industrial production - by 2.3% and 4.6% compared to the same month of 2020. It is difficult to say at whose expense the decrease in output occurred since local statistical agencies have closed information on output indices in the context of the industries.
As of July 1, industrial stocks amounted to 5.423 billion BYN. Compared to the average monthly production volume, stocks reached 56.8%.
The financial results of the flagships in Belarus are published lagging behind the production results. Therefore, the latest data in July will be for 5 months.
The average return on sales in the industry for 5 months was 8.9% (against 9.2% in 2020). However, the average is like the average temperature in a hospital.
Among the flagships of the industry, about 19.3% were included in the group of unprofitable (operationally unprofitable), and another 28.5% showed profitability in the range of 0-5%. Thus, in 2021, the median profitability in the industry is only slightly above 5%.
Only 7.7% of flagships had a return on sales of at least 20% and only 2.2% - from 30% or more. Compare this with the inflation rate in the Belarusian economy over the same period.
For example, in the consumer sector, prices for 5 months increased by 8.6% by 2020, in the industrial sector - by 10 %%. With such a rise in prices and high-interest rates on loans, many businesses are operating in survival mode.
By June 1, the total debts of the industry leaders amounted to BYN 94.2 billion. Compared to the beginning of the year, the volume of debt increased by 22%.
Industrialists spent 21 billion BYN on repaying loans and borrowings in 2021. The amount of debt repayment costs increased by 13.6% compared to the same period in 2020. The flagships of the industry spent the equivalent of 33.7% of revenues for these purposes.