Ukrainian Hacker On Belarusian Cyber-Partisans' Attack: Lukashenka's Allies Will Not Feel Safe
5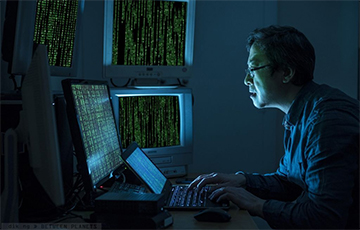 Intelligence, counterintelligence, and KGB officers have been completely compromised.
Press secretary of the Ukrainian Cyber Alliance hacker group Andriy Baranovych, formerly known under the pseudonym Sean Townsend, commented on the hacking of various databases by Belarusian cyber-partisans:
"If the attack is confirmed, it is the largest and most successful hack [of government systems] since 2015, when Chinese hackers hacked into the servers of the Human Resources Administration in the United States.
Ukrainian Cyber Alliance is the oldest currently operating group of hacker-activists in the post-Soviet space. They hacked the website of the Russian First Channel, published the correspondence of the former aide to the President of the Russian Federation Vladislav Surkov, and tested the penetration of the system of the Ukrainian security forces, criticizing them for negligence.
But even Baranovych is surprised by the scale of actions of his Belarusian colleagues: "Intelligence, counterintelligence, and KGB officers, whose passports have special marks, have been completely compromised. And the data was received by activists, partisans, not special services. So now the people on whose shoulders rests the Belarusian regime will not feel safe."