Another Singer Refused to Participate in Slavianski Bazaar
29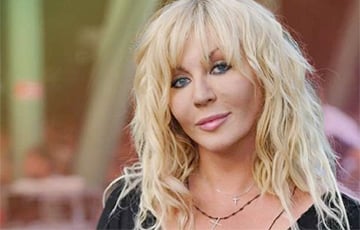 At the moment, only one representative of Ukraine remains.
Another participant from Ukraine, singer Iryna Bilyk, has disappeared from the program of the festival Slavianski Bazaar in Vitsebsk, according to Narodnye Novosti Vitsebsk.
Iryna Bilyk's performance was announced at the opening gala concert. But, by May 15, the singer's name disappeared from the list of its participants.
At the moment, only one representative of Ukraine, Taisiya Povaliy, remains in the program of Slavyansky Bazaar.
Since April, many participants from this country have refused to come to the festival.
Slavianski Bazaar - 2021
After the Slavianski Bazar published the program, the Belarusians began to ask artists on social networks not to come to the festival due to the political crisis in our country. Some stars refused to go to Vitsebsk.
It is known that the band Rondo with its frontman Alexander Ivanov, Mikhail Galustyan, Belarusian singer Anton Tabala (Homie), Russian singer Natasha Koroleva refused to participate in the festival. The name of Alexander Buinov also disappeared from the poster.
Ukrainian showman Timur Miroshnichenko, who for more than 10 years was the host of this event from Ukraine, announced his non-participation in the festival. Then, the second Ukrainian presenter, Andrey Domansky, refused to go to the festival. The third presenter from this country, Oksana Antonyuk, did not confirm her participation. On April 24, the names of two more participants from Ukraine, singer and composer Oleh Vynnyk and a young artist, winner of the first prize of the competition for young performers Vitebsk-2020 Elina Ivaschenko, disappeared from the poster of Slavianski Bazaar.