Singer Natasha Koroleva Refused To Participate In "Slavonic Bazaar"
37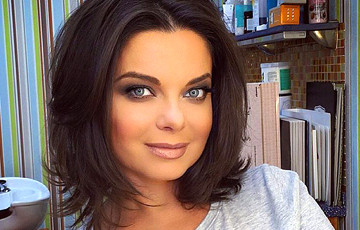 More and more famous artists are boycotting Cockroach's event.
Russian singer Natasha Koroleva will not participate in Slavonic Bazaar. This has been reported by the administrator of her group on VKontakte.
Natasha Koroleva had originally planned to participate in the festival. This was reported by Rossiyskaya Gazeta on March 30, with a reference to the official site of the forum. The information that Koroleva was announced as a participant in the Golden Hit concert, which will be held on July 17, has also been saved in the memory of Google.
But as of today, April 6, the name of the singer is not mentioned in the list of performers at the festival site.
Previously, users from Belarus started to comment actively on Natasha Koroleva's social networks. They asked her not to come to the festival at the moment.
- Support peaceful Belarusians, who are fighting every day for their freedom and life!!! Thank you, we are waiting for you in free Belarus, - one of them writes.
In response, the administrator of the group left the following message: "Natasha Koroleva has no plans to perform at this festival. All the official information about the singer's concerts is available on her website."
Who has refused?
The following names are among those announced by the organizers of Slavonic Bazaar in the preliminary poster on the website of the festival: Ukrainian performers Maruv, Oleg Vinnik, Elina Ivashchenko, singer from Kazakhstan Dimash Kudaibergen, star from Georgia Vakhtang Kikabidze, Russian artists Stas Pyeha, Alexander Buynov, Anita Tsoi, Mikhail Galustyan, Zara, Alina Artz, Sergey Penkin, Emin, Israeli jazzman Leonid Ptashka, tut.by writes.
When the program of the festival was published, people from Vitsebsk and other cities of Belarus began to send messages to the artists in social networks and ask them not to come to "Slavonic Bazaar" because of the political crisis in Belarus.
It is known that the group "Rondo" with its frontman Alexander Ivanov, Mikhail Galustyan, Ukrainian singer Maruv and Belarusian singer Anton Tabala (Homie) refused to participate in the festival.
Ukrainian showman Timur Miroshnichenko, who had been the host of the event from Ukraine for more than 10 years, announced that he would not take part in the festival. Then the second presenter from Ukraine, Andrey Domansky, refused to go to the festival.