"Free Choir" And Liavon Volski Released Clip To The Song "Land" By Band "Mroya"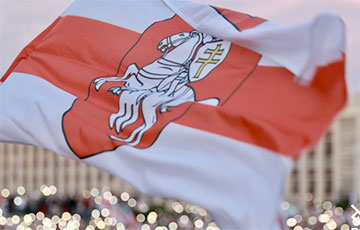 Video fact.
The legendary song "Land" from the times of the Belarusian group "Mroya" has begun to sound in a new way. It is performed by the "Free Choir" and "Free Orchestra" together with Liavon Volski. And now the song got a clip, tut.by writes.
The song, written by "Mroya" leader Liavon Volski back in 1990, has been played in a new way after 30 years. Now it can be heard in the arrangement of the "Free Choir," which performed it together with Volski and the "Free Orchestra," as well as a clip to the song is available for viewing. The members of "Free Choir" comment on the release of the video as follows:
- We, the Belarusians, have felt like a nation again for the first time in a long time. We think again about who we are, why we live on this land and where we are going. We try to learn from the mistakes of our ancestors, but unfortunately, we mostly get our own very different experiences. But nothing comes out of nowhere and nothing goes anywhere. We are the continuation of Usiaslau Charadzei and Euphrasinia of Polatsk, Frantsysk Skaryna and Mikalai Husouski, Sapieha and Radzivil, Maksim Bahdanovich and Uladzimir Karatkevich... And we need to do everything possible and impossible to live this life so that the descendants remember us with the same respect with which we now speak of our forefathers.
The clip on the popular composition is the first in a series of joint video works of the public campaign "Hodna" and the "Free Choir," in which the cult songs of the legendary Belarusian musicians and modern popular groups will be performed by the choir with orchestra. The organizers announce that the next premieres will be connected with Zmitser Vaitsiushkevich and the band "Dai Darohy!"