"They Asked Two Questions": How Belarusians Now Pass the Ukrainian Border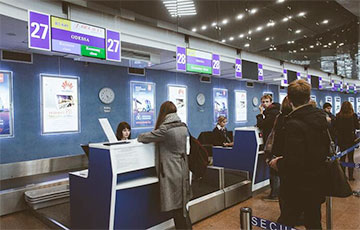 In what cases is the second line control carried out?
In early April, we talked about several men from Belarus who, according to them, had everything in order with their documents and tests for COVID-19, but they were not allowed to enter Ukraine at the Odesa airport. After that, reports began to arrive about a more thorough check of documents at the border: the passengers of the Belarusian bus, who were deployed due to allegedly fake PCR tests, faced this. Finally, Ukrainian border guards have introduced additional restrictions on a separate section of the border. Does this mean that it has become more difficult to cross the Belarusian-Ukrainian border?
The tut.by portal decided to ask the State Border Service of Ukraine and our readers.
Odessa. "I read: additional questions can arise for a person of any gender and age"
The husband of Lizaveta, a Minsker, is a Belarusian; he has been living in Odesa since February. On the night of April 11-12, a girl from Belarus flew to him in Ukraine. The plane, she recalls, was about half full. Almost all passengers in it, the interlocutor suggests, were Ukrainians or those who have a residence permit in this country. To them, she drew attention, the border guards offered to install the application that is needed to serve the prescribed isolation. For foreigners, this is not necessary; instead, they should provide a negative test for coronavirus.
- In Odesa, during border control, I was asked for my passport, insurance, and the purpose of the trip, - Lizaveta lists. - I explained: "I am flying to my husband," to which they clarified: "Is the husband a Ukrainian?" I answered: "Belarusian," after which I was offered to go over the red line and wait until I was invited to the interview room.
In addition to her, behind the red line was a Russian woman and a couple, presumably also from Russia. The girl did not notice other Belarusians on the plane.
At the interview, the woman from Minsk was asked if she had a return ticket. How much money she had with her, where she works, whether her work is related to politics. Lizaveta is a marketer, she said that she is engaged in website promotion. She was asked which sites she works with, whether they are related to politics. The girl replied that she had nothing to do with politics at all.
- By the way, when two weeks ago I flew from Ukraine to Belarus, our border guards were also interested in where I worked, - the girl says and returns to the interview again. - In March in Ukraine, my boyfriend and I got married, so I showed the marriage certificate. They asked me if my husband meets me. I answered: "Yes." And, as far as my husband and I later understood, one of the border guards went out to see if my husband really arrived at the airport.
The conversation, the interlocutor notes, was polite. The answer about whether she could get to Ukraine was not given immediately. She had to wait for the decision for about 20-30 minutes.
- As a result, they let me through, - the interlocutor says. - A Russian woman too. I did not see how the situation with the couple ended.
By the way, in February, when Lizaveta and her then-fiancé flew to Ukraine, she recalls that they did not ask so many questions. Why this time her interview was so detailed, she did not elaborate.
- In chats, I read that there are such situations. They wrote that additional questions may arise for a person of any gender and age, - says the interlocutor, specifying that she was ready for this situation.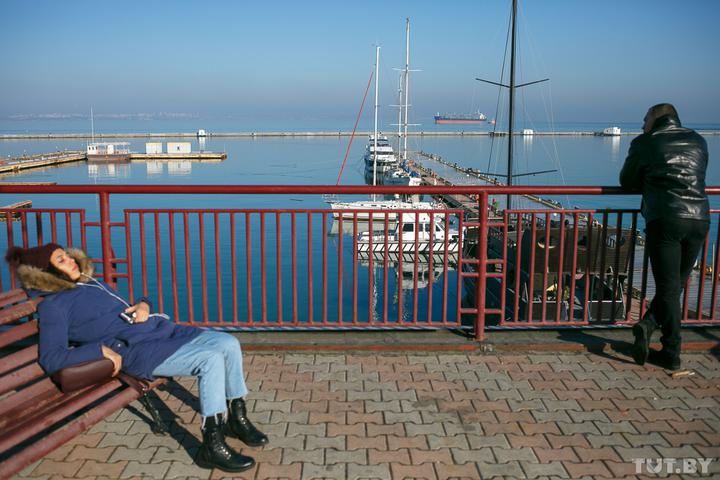 Rita from Minsk, who flew to Odesa with her children on the night of April 10-11, passed passport control faster.
- Since March, my husband has been living and working in Kyiv, and my sons and I are in Minsk. We decided to meet and relax as a family in Odesa. Dzmitry arrived in the city on Saturday, my children and I arrived on Sunday, - Rita returns to that situation. - In the queue for passport control, my children and I were one of the last. About ten of those who were before us, the border guards asked to step aside. These people include a family with a child, a woman, three girls, and a man. Whether they are Belarusians or not, I do not know.
It so happened that during the passport control, the border guard, who took Rita's passport, had to leave. She was taken care of by a second employee.
- A woman-border guard approached him, took our documents, and took them somewhere to the office. After 15-20 minutes she came up to me and asked the purpose of the visit. I answered: "To relax." She was surprised: "To rest in Odesa?" Then she clarified if we had booked a hotel. I explained that my husband was here and rented an apartment and showed her the address. Further questions were about the spouse: is he Ukrainian, on what basis is he in Ukraine. I explained everything, and we went to the passport control booths. Here she once again looked at the documents, answered my questions about PCR tests for children, gave our passports, and wished us a safe journey. What happened to the people who were asked to step aside, I do not know.
Kyiv. "During the border personal control I was asked only two questions: do I understand Ukrainian and for what purpose I am flying to the country"
A lot of readers responded to the tut.by hotline, who in recent days flew from Minsk to Ukraine via Kyiv. Almost all of them wrote that they passed the border without problems and quickly.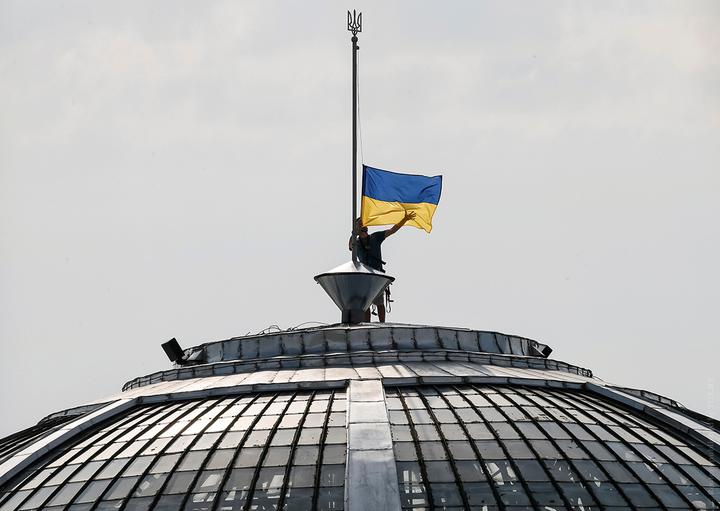 - I am 24 years old, my boyfriend is 25. With my boyfriend, we have long wanted to relax in Ukraine and finally got together. On Friday, April 9, we flew to Boryspil airport. We organized the trip ourselves, without a travel agency, - Palina describes the situation. - We had insurance with us, a PCR test, and an invitation from a Ukrainian friend, which we decided to make just in case.
Passport control, the girl notes, they passed in five minutes. The guy was asked about the purpose of the trip. He replied: "Tourism, visit a friend." Polina was only asked to show her PCR test and insurance. An invitation from a friend, the girl says, they never needed.
Another Belarusian, his name is Mikhail, flew to Boryspil on April 5; passing the border control, he says, took him eight to ten minutes.
- I had an invitation to work with me, it was carefully reviewed. They asked me the purpose of my visit, where I would live, where I plan to go in the country, as well as when was the last time I was in Russia and whether I was in Crimea, -Mikhail lists the questions he was asked. - After I answered everything, the border guard girl looked at something for a couple of minutes, and then let me in.
According to Mikhail, "all Belarusians who were on the flight seemed to be allowed in."
Artsiom is 22 years old. On April 9, he flew from Minsk to Kyiv airport. The young man's plan is this: to stay with his Ukrainian friends and to fly to Turkey on vacation on April 24.
- During border control, I was asked only two questions: do I understand Ukrainian and for what purpose I am flying to the country, - says the young man and says that he was asked only for insurance and a PCR test. - I explained that I would fly from Kyiv to Turkey. They did not ask me for printouts of tickets. I also took a bank statement with me, but it didn't come in handy either.
"If there are any warnings or risks, the person is asked the purpose of the trip and, if necessary, the second line is controlled."
Earlier, the State Border Service of Ukraine explained that during the verification of documents, Ukrainian border guards "are guided exclusively by the norms of the law that regulate crossing the state border."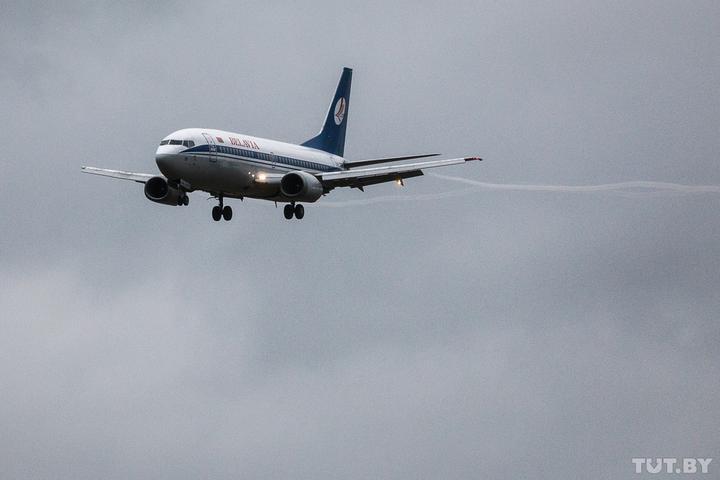 — Of course, during the period of the spread of coronavirus, there are certain restrictions for foreigners entering Ukraine. A person must have an insurance policy and a negative PCR test <...>. In addition, foreigners need to clearly confirm the purpose of their trip to Ukraine, - said the press secretary of the State Border Service of Ukraine Andriy Demchenko.
At the same time, he said, if a foreigner cannot confirm the purpose of the trip or the border protector has doubts about his words, the person may be denied entry into the country. Plus, if a foreigner enters Ukraine for a certain time, he must have with him as much money as provided for by the norms of Ukrainian legislation.
Since then, Andriy Demchenko has already explained to us, nothing has changed in the situation with the passage of the Ukrainian border by the Belarusians. There are no special requirements for those flying through Odesa.
- While passing the border [by a foreigner], the inspector analyzes all the information he has about the person. If there are any warnings or risks, the person is asked the purpose of the trip and, if necessary, the second line is monitored (that is, the person is invited for an additional conversation - ed.), - said Andriy Demchenko.
It is also worth noting that today there was information that until December 31 in the Rivne region, Ukraine introduced additional restrictions on activities near the border with Belarus. Our country is adjacent to five Ukrainian regions, so we clarified whether we plan to introduce additional restrictions in other regions.
- These measures are taking place not only in the Rivne region. They have been operating in the border area for several years already. In this case, if we talk about the Rivne region, these measures have been continued. Since the validity of the previous normative documents [where these measures are spelled out] have expired, now [they] have been extended by the following normative documents, - the spokesman said and explained that when these documents expire in other areas, they will also be extended.