Belarusian Darya Zhuk To Direct Show About 90s On Netflix Orders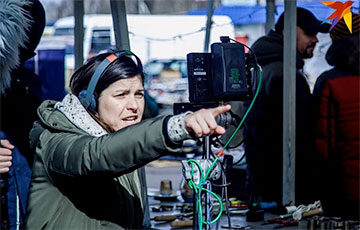 She has become famous for her "Crystal Swan" movie.
Darya Zhuk from Belarus is to direct the new Netflix project. She will make a show about the 90s on the order from this streaming service, Kommersant reports.
This is the first time Netflix orders a show to be filmed in Russia. Previously, it just bought rights for the ready works.
At the moment, four or five projects with Russian producers are being discussed. One of them is a dramatic story happening in the 1990s, by the script of Mikhail Spritz.
He tried to promote his script at the Russian video platforms, but unsuccessfully. The show will be released by the movie company "Russkoye". Darya Zhuk, famous for her 2018 Oscar nominee from Belarus "Crystal Swan", will be the director.