Anzhelika Agurbash: Lukashenka Has Already Drowned. What Songs Do You Mean?
21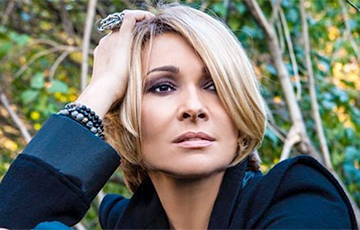 The singer lambasted those who take part in the Slavic Bazaar to support terrorists.
Slavic Bazaar continues losing participants. Almost every day, the artists announce their refusal to participate in the festival. The editorial office of Busel contacted the Belarusian singer Anzhelika Agurbash to find out her opinion about the situation.
"Some artists have principles, conscience and dignity, while others do not. In the current situation in Belarus, the legal default, complete lawlessness, people's lives are crippled every day; everyone decides whether to go and support the bloody regime or not. Things are not as colourful now as we would like them to see. They say that music and creativity are out of politics. Of course, creativity should be out of politics. Now, it's about aggression against people. So, it is a completely different story. Now, all of Europe and the entire civilized world refuses to support Lukashenka and his regime. The relocation of the Ice Hockey World Championship proved it; even the Eurovision Song Contest did not accept a representative of Lukashenka's regime. I believe it is fair. After all, creative people are doves of peace; we must carry the right energy, the right light; we must always stand up for justice, goodness and peace, no matter what happens. I believe the artists who don't go to Slavic Bazaar automatically take the side of light. I am not judging anyone; everyone chooses their creative path. There is no need to condemn anyone; everyone has principles. Well, courses for horses. I take the side of those artists who support people, peace, justice, real creativity. Whoever thinks there is nothing wrong in supporting terrorists, let them go and support them," said Anzhelika Agurbash.
- My every cell aches for everyone who has suffered from the repressive machine. It is quite possible that people who do not feel the pain of the Belarusian people, who have fallen between the rock and a hard stone, may not see anything wrong. But I think that any sane person, any adult, capable of critical thinking and feeling would never dare to go to concerts, organized by Lukashenka's regime.
According to the singer, it makes no sense to talk about concerts in the current situation in the country. "At present, Belarus has only one task - to stop repressions and the genocide of people, the terror and aggression. It's the wrong time for songs and Slavic Bazaar. How can we talk and speculate about it? Lukashenka has already drowned in the grief and tears of the people. What songs do you mean?