Wish Political Prisoner Andrei Voynich Happy Birthday
1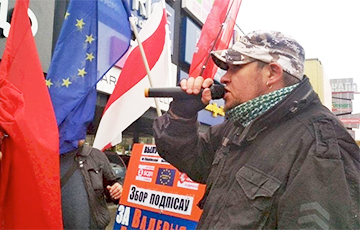 The European Belarus activist needs your solidarity.
According to the HRC Viasna, Andrei Voynich celebrates his birthday on April 15.
Andrei is an activist of the European Belarus civil campaign, previously he was in the ZUBR movement. He was repeatedly repressed by the authorities for his opposition activity and participation in protests - they put pressure on him in the form of fines and administrative detentions.
Andrei Voynich was arrested on September 25. He is officially charged under Part 2 of Article 293 of the Criminal Code "Participation in mass riots".
Here is the address for writing:
Pre-trial detention center #1
220030 Valadarski Street, 2
Minsk, Belarus
- Here is how to write online