Radio Svaboda: In Some Places Of Hrodna Region Radiation Level Is Already Almost The Same As In Brahin
26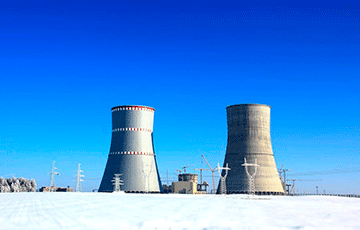 What happened at the Astravets NPP?
Information about new problems at the Belarusian nuclear power plant (BelNPP) was published on Saturday by the Nick & Mike Telegram channel, known for publishing information from various authorities, which is often confirmed.
This time, the channel, referring to a reader's message, wrote that an emergency situation occurred at the nuclear power plant in the first days of March, Radio Svaboda reports.
They tried to eliminate the problem with the cooling system at the reactor station manually, and the NPP protection system prevented a more serious accident. At the same time, the authors of the Telegram channel warned that information about the incident requires verification.
What the measurements say
The norm of the background radiation is considered to be up to 20 microroentgens per hour. The excess was recorded in a number of cities near the nuclear power plant.
According to the site Narodmon.ru, where people publish information about measurements carried out with their own sensors, in Smarhon, the minimum daily value was 18.58 microroentgens per hour, the maximum - 39.83. In Maladechna, the minimum value was 9 microroentgens per hour, the maximum is 26.
There are two radiation sensors in Hrodna. On the first, the minimum indicator per day is 10.6 microroentgens per hour, the maximum is 40.4. The minimum indicator on the second sensor was 7 microroentgens per hour, the maximum - 12.
It is worth noting that at a number of points indicated on the site where measurements are made, there may be non-professional equipment. However, this does not refute the version of the increase in indicators, since the indicators of the equipment for the last day are higher than the usual indicators of this very equipment in the previous days.
For comparison, in the zone of radioactive contamination in Brahin, according to Belhydromet, at 9.00 am on March 7, monitoring showed 0.46 microsievert per hour (46 micro-roentgen per hour). According to Belhydromet, this is the highest indicator of the dose rate of gamma radiation on the territory of Belarus.