Debt Of Belarusian Flagships On Loans And Borrowings Approaches BYN 95 Billion
3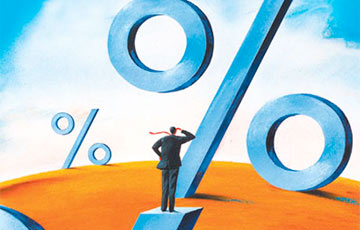 The historical record was broken.
More than two-thirds of the debt is formed by the flagships of the industry - 65.2 billion rubles as of October 1, writes banki24.by. Since the beginning of 2021, the amount of liabilities of industrialists has grown by 22.8%.
For comparison: for the whole of 2020, the increase in debt was 21.1%. Some of the loans and borrowings of the Belarusian enterprises are denominated in foreign currency. Therefore, when there is a devaluation of the ruble against the basket of currencies of trading partners, the debt begins to grow rapidly due to exchange rate differences.
Within the industry, the main volume of debt on loans and borrowings falls on the processing industries - 44.2 billion rubles as of October 1. The debts of the flagships of the energy sector reached 17.3 billion rubles, and of the flagships of the extractive industries - 3.1 billion rubles. Some large enterprises of the Belarusian industry have come under EU or US sanctions. The most striking examples are Naftan, Hrodna Azot, Belshina, Lakokraska, Belaruskali, MAZ and BELAZ. The debt on loans and borrowings from the flagships of agriculture amounted to 6.353 billion rubles as of the reporting date, in the construction sector - 1.875 billion rubles, in wholesale trade - 2.977 billion rubles, in retail - 4.107 billion rubles, in transport - 3.577 billion rubles.
Among the cities, Minsk is loaded with debts the most compared to the rest: the capital's flagships have accumulated debts on loans and borrowings in the amount of 21.8 billion rubles. And in the rating of regions, Hrodna region took the first place in terms of debt - 20.4 billion rubles. In this region, the Belarusian nuclear power plant is being built with money from a Russian loan.