Lithuanian President: Lukashenka Will Now See That the EU Is Ready to Defend Itself
2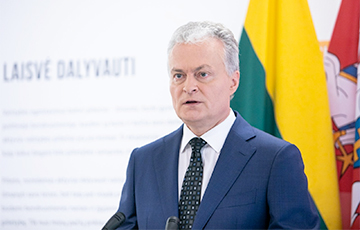 Brussels will respond with sanctions.
Europe is ready and will defend itself against the hybrid attack of the regime of Lukashenka, who staged a migration crisis on the eastern flank of the EU. As Delfi writes, this was stated by Lithuanian President Gitanas Nauseda, commenting on the flows of Middle Eastern and African illegal immigrants from Belarus to the EU.
"The Lukashenka regime will now see that the EU can react, it can make decisions and is ready to defend itself, this is the most important issue, the main message of this European Council," Nauseda said.
The Lithuanian president clarified that the EU leaders condemn the hybrid attacks on Belarus and stated that they would respond to this aggression with sanctions against individuals and legal entities.
"In a sense, we are on the front line, we are protecting the external border of the EU, and we should be given all the necessary attention," the president added.