Doctors To Belarusians: Don't Listen To Morons, Stay At Home!
11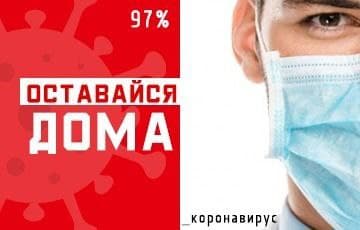 Let's act.
The COVID-19 BY telegram channel, run by Belarusian doctors, urged Belarusians to stay at home:
- Truly, there is no worse doer than a fool with an initiative. It is a misfortune when the inflamed cerebellum guides the body straight to the abyss. If you season this situation with a heavy dose of an empty donkey stubbornness, that's it, "God help"!
Do you already know that there is a compulsory mask regime in Belarus? No, today is not April Fool's Day, and there are no jokes on this subject. No, the covid hasn't been defeated in Belarus yet. What is more: the disease is attacking us by a wide front. There is not enough medicine facilities and resources and places in morgues and cemeteries. What do the real authorities do in such cases for the people? - They declare a state of emergency up to the lockdown, deploy field hospitals, ask for help from the international community, accelerate the pace of vaccination and appeal to citizens: dear, beloved, priceless, take care of yourselves! Wear masks, disinfect your hands with antiseptic, avoid crowds of people, and best of all, stay at home. For the lost financial profits can be covered at least theoretically, but you can never bring back to life someone who has been choked with coronavirus pneumonia.
Brothers and sisters, the picture is quite sad. Trouble has come to our house. To be honest, there is more than one. While one trouble is trying to cover up the other, we have to act. There is no one else to do it.
You do not know where to start? Put on a mask!
And don't listen to stupid morons.