"People Are Stepping on Each Other's Toes in Cemeteries": The Scale of the COVID-Catastrophe Can Be Seen Even in Satellite Images
8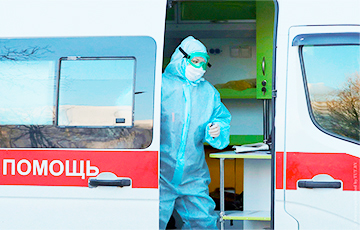 Residents of Brest spoke about the stalemate with those who died from the coronavirus.
The Narodnye Istorii Telegram channel told about the stalemate at the Brest cemetery just on online maps and information from readers.
The channel subscriber sent his story and offered to see how the cemetery has changed on the maps.
"On Monday, I buried a person who was very close to me. The funeral was in the morning, one person was buried in front of us. When we said goodbye, the next car came right after us. Roughly speaking, people step on each other's toes to bury loved ones. In total, 6 holes were dug when we were there, and they were going to dig more. The workers said that around 13 people were buried per day. And this is only 50% because the rest go to another cemetery. Some are taken to the villages to be buried next to their relatives.
This is sheer horror. I was so shocked by what I saw. They also said that the sector in the cemetery was enough for a month, and earlier it was enough for three, four, or even more. Bodies are buried in pairs at once, with a couple of days between deaths. It's horrible."