COVID-19 In Belarus: Blocks Of Graves Dug At Night In Vorsha
6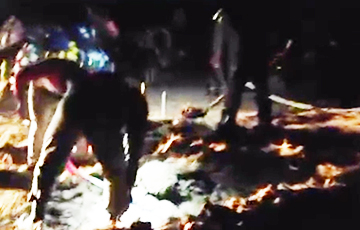 Shocking video.
At night, they dig blocks of graves in Vorsha, in order to have time to bury the people killed by COVID, writes the Basta telegram channel.
"Regarding the deaths of people from COVID-19 in Vorsha! Here's the direct proof in this video!
Burial brigades have to work at night in order to dig a few graves by morning and start the next ones! And they often come home late! This is just one private company, and there's also a special state enterprise! And there are other firms, and they work as well! In the video you can see that they're digging a few graves at a time!" says the author of the video.
The truth cannot be hidden behind false statistics and propaganda.
Take care of your life, stay at home!