"Coronary Heart Disease Instead Of Coronavirus"
6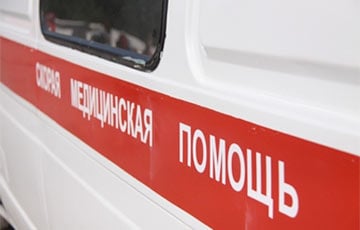 The COVID-19 mortality and vaccination statistics are being concealed in Belarus.
Figures of diseases and deaths are understated many times, and the situation with coronavirus is out of control. That's what all the medical professionals with whom Belsat journalists spoke while preparing this report say.
"More often than not, we write coronary heart disease. If there is oncology, it does not matter if it is progressing or stabilized... It is disguised as ischemic heart disease, some kind of oncology," says a doctor from Minsk hospital.
The journalists received medical documentation of one of Minsk hospitals. These documents describe how a person dies within a day after admission to the hospital.
The patient of 58 years old was admitted with atypical pneumonia, during the examination she was diagnosed with COVID-19. A few hours later she dies, and the diagnosis she officially died of is lymphocytic leukemia.
There is also evidence that the results of COVID testing are being faked.
According to official data, about 20 percent of people in Belarus are vaccinated. We have received information from employees of a company that they have bought certificates of vaccination without having been vaccinated.
A doctor who deals with vaccination against coronavirus assures us that the "fake" nature of such a certificate is easy to check.
The decree on compulsory wearing of masks has been in force for two weeks in Belarus, the state TV-channels have started using the word "coronavirus", and today there will be a meeting on the situation with COVID in the Palace of Independence. However, aren't these measures taken too late?