Ambulance Hospital Was On Fire In Babruisk
4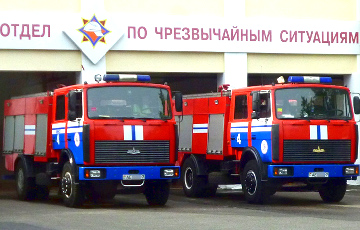 The cause of the accident is being found out.
At night, a fire broke out in the cardiology department of the ambulance hospital in Babruisk. Thirty-eight patients were evacuated from the building, reports the Emergency Ministry.
The MES received a report of fire in the Babruisk city hospital emergency room in Praletarskaya Street at 1.50 on October 19.
The first rescuers arrived three minutes later. There was smoke coming from the window on the fourth floor and the corridor was filled with smoke. As it turned out later, the fire started in a cardiac ward. Thirty-eight patients were evacuated from the hospital.
The fire was quickly extinguished. As a result, the fire had damaged the bed, bedding and bedside table. There were no injuries.
The cause of the incident is being investigated. The suspected version is careless handling of fire.