In Lida, Protesters Threw Stones at Police Cars
24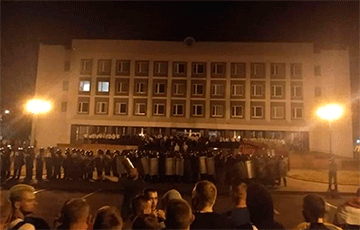 Lida residents responded to the use of rubber bullets by OMON against peaceful protesters.
In Lida, OMON used rubber bullets and stun grenades against protesters who did not behave aggressively.
An eyewitness of the events told "Mediazona" about this. In response, people began throwing stones at police cars.
Charter97.org broadcasts online from protest actions in Belarus.