The EU Has Threatened Lukashenko With Sanctions and Worsening Relations
37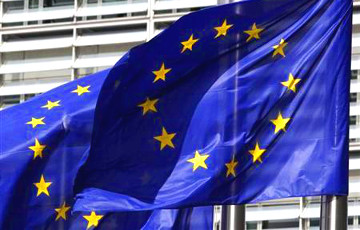 The European Union called on the dictator to immediately and unconditionally release all detainees.
The European Union may impose sanctions against representatives of the Belarusian authorities responsible for violence against protesters, unjustified arrests, and falsification of election results.
This is stated in a statement released on Tuesday by EU foreign policy chief Josep Borrel.
The statement emphasizes that the presidential elections held in Belarus on August 9 were neither fair nor free and did not meet the standards that countries - the OSCE members - should observe. In addition, the Belarusian authorities disproportionately use violence against protesters, which led to the death of at least one demonstrator and a large number of victims.
The EU called on the Belarusian authorities to immediately and unconditionally release all detainees.
The statement notes that relations between the EU and Minsk have been improving since 2015, but now they may deteriorate again due to large-scale human rights violations and disregard for the law on the part of the Belarusian authorities.
The statement also calls on the authorities to start a dialogue with society.
A separate statement was made by the foreign Ministers of the Lublin triangle countries-Poland, Lithuania, and Ukraine.