Video Fact: Brest Celebrates Victory Of Sviatlana Tsikhanouskaya
1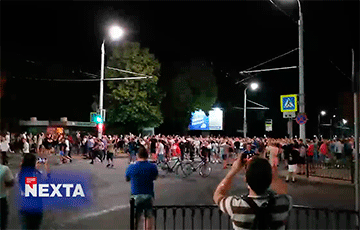 Thousands of Bresters have taken to the streets.
Residents of Brest have taken to the streets of their city to celebrate the victory of Sviatlana Tsikhanouskaya.
The video has been published by the NEXTA Telegram channel.
Important to note, according to independent exit polls, Sviatlana Tsikhanouskaya scored 72,1% of the vote, Aliaksandr Lukashenka - 13,7%. A total of 85,500 people were questioned.