Sviatlana Tsikhanouskaya Registered As Presidential Candidate
128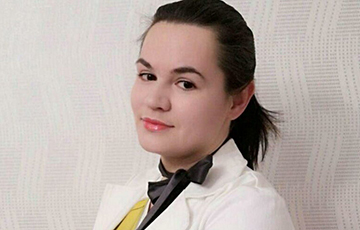 The decision was taken after "objections" concerning the income declaration and voting.
At today's meeting, the CEC decided to register Sviatlana Tsikhanouskaya as a presidential candidate.
During the consideration of the matter, a CEC representative stated that there was allegedly some property not listed in Siarhei Tsikhanouski's income declaration.
The proposal for registration was put to the vote by CEC Chairperson Yarmoshyna, the CEC members voted unanimously.