OSCE PA Condemned Tsikhanouski And Other Belarusian Political Prisoners' Arrest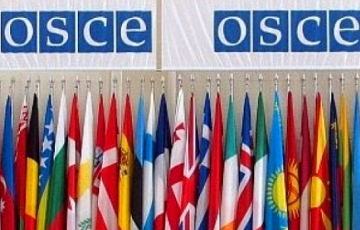 The OSCE Parliamentary Assembly has issued a statement in connection with the detention of the Belarusian activists.
The OSCE Parliamentary Assembly says the detention of the activists has a frightening impact on society, BelaPAN informs.
Chairman of the OSCE PA Standing Committee on Democracy, Human Rights and Humanitarian Affairs Kyriakos Kyriakou-Hadjiyianni, his deputy Michael Georg Link and rapporteur Kari Henriksen issued a joint statement.
- In view of the elections to be held in just two months, it is very important that the authorities in Belarus do their utmost to create a full and open environment for the campaign. We are very concerned that the detention of prominent political activists not only hinders the work of potential campaigns, but also has a frightening impact on society. Therefore, we call on the authorities to exercise maximum restraint in the run-up to the important presidential elections on August 9 and hope for a freer environment than we have previously observed, - the OSCE stated.