Andrei Sannikov To Belarusian Diplomats: Go Away From This Shame!
15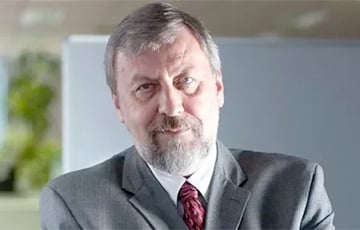 Belarusians are mobilizing against the regime.
In an interview with Radio Svaboda, leader of the European Belarus civil campaign Andrei Sannikov assessed the situation in Belarus, told whom of the potential candidates he liked the most, and addressed to his former colleagues from the Belarusian Foreign Ministry.
What distinguishes the current political campaign from the 2010 campaign? Andrei Sannikov believes that the main feature is the extraordinary activity of Belarusians:
- If you take potential presidential contenders, they are sort of neophytes. More or less well-known people in Belarus participated in the previous political campaigns. However, today's three leaders did the incredible, provoked this activity, and Belarusians responded. Therefore, we can say that the distinguishing feature of this campaign is the people who participate in it.
The leader of the European Belarus notes that each of the potential presidential candidates has his own circle of supporters, but today they all come together to make changes in the country:
- I believe that Tsikhanouski's supporters are not neophytes, they are a protest electorate, the people who were already on the streets, as well as young people who joined them. The electorate of other leaders consists of the people who thought that nothing would happen in Belarus, and wanted to observe things from aside. In 2010 similar events also occurred: people left the "observation capsule" and joined the processes.
Today, both mentioned parts of the Belarusian society have united in support of change, and this is the most interesting. It is also clear that the authorities still have fear after the 2010 protests. I note that in 2015 the "election" did not take place at all. This happened not because there were no candidates, but because the opposition deliberately refused to participate in it, as Mikalai Statkevich and other political prisoners were in prison. Participation would be immoral, and a full boycott would have occurred.
Andrei Sannikov believes that one of the main tasks of the headquarters of possible presidential candidates is to mobilize people to protect their leaders:
- I would like to tell Sviatlana Tsikhanouskaya, relatives of Eduard Babaryka and Viktar Babaryka, that they should appeal to people. Belarusians are very strong in their solidarity, show that you support all political prisoners, this is very important now. It is not possible to somehow divide "our" and "not our" political prisoners. If a person is imprisoned for political reasons, then we must support them.
Viktar Babaryka himself said that if he is not registered, then 300 thousand people will come to defend the choice. This is what you need to talk, and think about in your team today.
There should be support for all political prisoners: Mikalai Statkevich, who does not participate in the "election", but his role is simply huge; Pavel Seviarynets, who does not participate either, but he is also very important in the processes that are taking place, to Maksim Viniarski, Volha Nikalaychyk, and other jailed activists.
It is also necessary to mobilize people to support their leaders in order to achieve their release. We all must do this, we are already doing this through our foreign channels. Every tool for freeing people should be used.
Why do former nomenclature representatives decide to participate in a political campaign? Andrei Sannikov believes that this is a clear indicator of people's disagreement with what is happening in the country:
- We want to regain our Belarus, Belarus does not belong to Lukashenka, this is not his collective farm. Not only hatred towards him is growing, but also the support of candidates who, more recently, were not known in the Belarusian society. What is happening shows that this regime will not constantly rule Belarus, that the country will not be the same as we see it under Lukashenka. New leaders will appear.
The former Deputy Foreign Minister of Belarus addressed his ex-colleagues and urged them to support the changes:
- Every time you see, unfortunately, former state media workers, athletes and actors who speak out for change, you are glad that they remained human. Even if you participated in the crimes of power, but you find the strength in yourself and quit, it will be a great victory for your relatives and children.
Today I have no contacts in the Belarusian Foreign Ministry, but I know several people who work in embassies, who were even appointed ambassadors in various ways. Leave these posts, go away from this shame, make statements, we all went through this, we went through the Soviet Union when the ambassadors left. Of course, this was an emergency for the Foreign Ministry, but these people immediately became influential not only in the West, but also among their fellow citizens. So I will turn to my former colleagues: "Go away! You'll sleep normally, your conscience will be different, your fate will be different. If you do not want to return, you can live abroad for a while. I am sure that this regime does not have much time left.
Andrei Sannikov also told whom of the participants in the current political campaign he liked the most:
- What Siarhei Tsikhanouski is doing, and the very way he is doing it, the super popular slogan "Stop the Cockroach!" launched by him, followed by "Alex The 3%", is what we are doing, what the European Belarus is doing - mobilizing people against this government, this regime. The actions of the authorities, who threw him to jail, mean that he was and remains extremely unsafe for Lukashenka.
I would like to note Sviatlana Tsikhanouskaya, who boldly defends her husband and continues the political campaign. We saw how she hesitated, but decided to move on, this is a very bold step. I would like her to win the fair elections, but today it is impossible. I am very glad that she stands in this dirty campaign that Lukashenka unleashed against her husband.
One of the leaders of the Belarusian opposition calls on the West to support changes in our country, since only a democratic Belarus can become a guarantor of security in the region:
- Of course, no one can be satisfied with the "statements of concern" that the West is making today. I support some deputies of the European Parliament, in particular, Pyatras Austriavičius, who has already proposed to impose sanctions against the Belarusian authorities.
We must save the people. I always explain that sanctions are not a strategy and have never been, but they will save the people. Criminals cannot be left unpunished. Therefore, I say that more stringent measures should be taken, there is no need to wait for a more complicated situation in Belarus.
The West was mistaken, we constantly talked about the fact that Lukashenka will not change, this regime will not change, it is actually anti-people. Today, this became apparent because of Lukashenka's actions during the COVID-19 epidemic, by what he was doing all this time with the opposition. The regime will never be different, why play games with it, there will be no security with it, security will be only in a democratic Belarus.
There's no need to think about what Moscow will do, or won't do, just help us. No need to intervene, help at least with the sanctions that you have already introduced - targeted sanctions, visa ones, and then you can expand them.
European politicians were mistaken about the fact that Lukashenka was interested in expanding relations with the West. He is not interested in anything except preserving his regime and dictatorship.
I constantly explain that Lukashenka is not only a threat to Belarus, but also to the West. Not a single Belarusian politician would dare to let Russia into Belarus like Lukashenka did. Not a single Belarusian politician would dare to conduct military exercises in the country that threaten Europe. All this is not preparation for defensive, but for offensive operations, which may begin after the Kremlin makes such a decision. No need to play their games, because it is your safety.
In Poland, they must understand that the Suwalki corridor is a very unsafe place where a breakthrough and attack can happen right up to Kaliningrad.
Therefore, it is very strange to hear that Lukashenka is the guarantor. He is not a guarantor, but was, is and will be a threat to the independence of Belarus.