Famous Belarusian Economist Leanid Zaika Died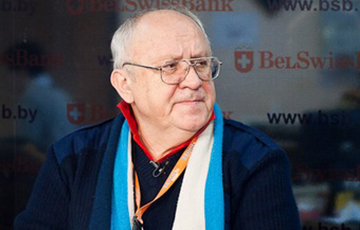 His heart stopped beating at night.
Famous Belarusian economist Leanid Zaika has died. This was reported to Belsat by his relatives. In spring, the economist had coronavirus. After that, he was sick for a long time, and tonight his heart stopped.
Leanid Zaika was born in Hrodna on August 23, 1948. For a long time he taught at universities in Belarus. In the early '90s, he was head of a department, vice-rector of the National Institute of Humanities, dean of the Economics Faculty of the EHU.
From 1992 was in charge of the World Bank's projects on macroeconomic policy in Belarus. As an independent expert, from 1996 to 1999 was a member of the Council of Ministers' Council of Economic Development.
Since 1997 was the head of the Strategy Analytical Center.
He is the author and scientific editor of numerous books and publications in Belarus and abroad.
Leanid Zaika regularly commented on the economic situation in Belarus for Charter97.org.
The editorial board of Charter97.org expresses its sincere condolences to Leanid Zaiako's relatives and friends.